STERLING SILVER
BEACHCOMBED ROCKS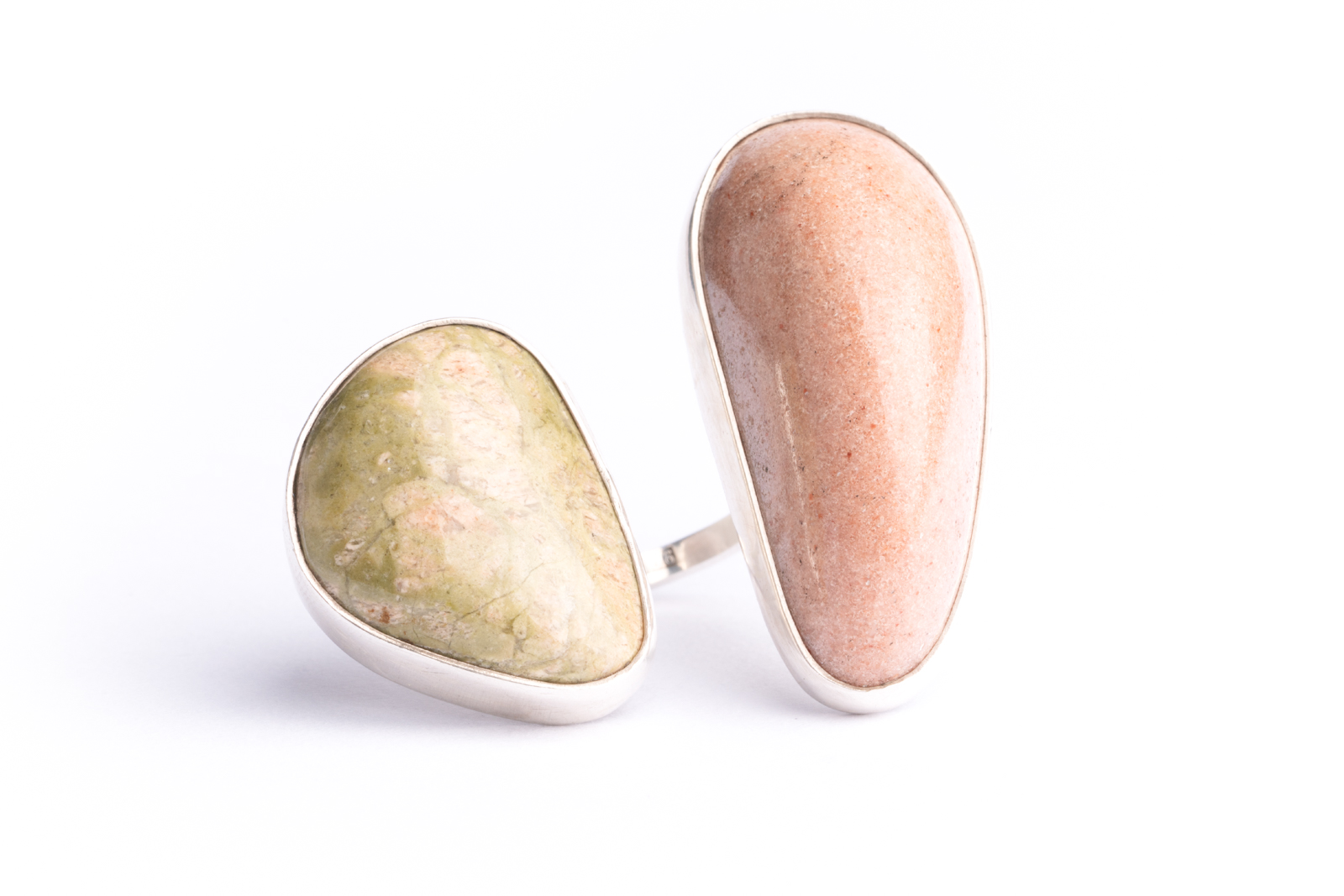 Two's a charm
Unique statement rings, open double with two stones
Elegant & powerful, yin & yang, harmony & balance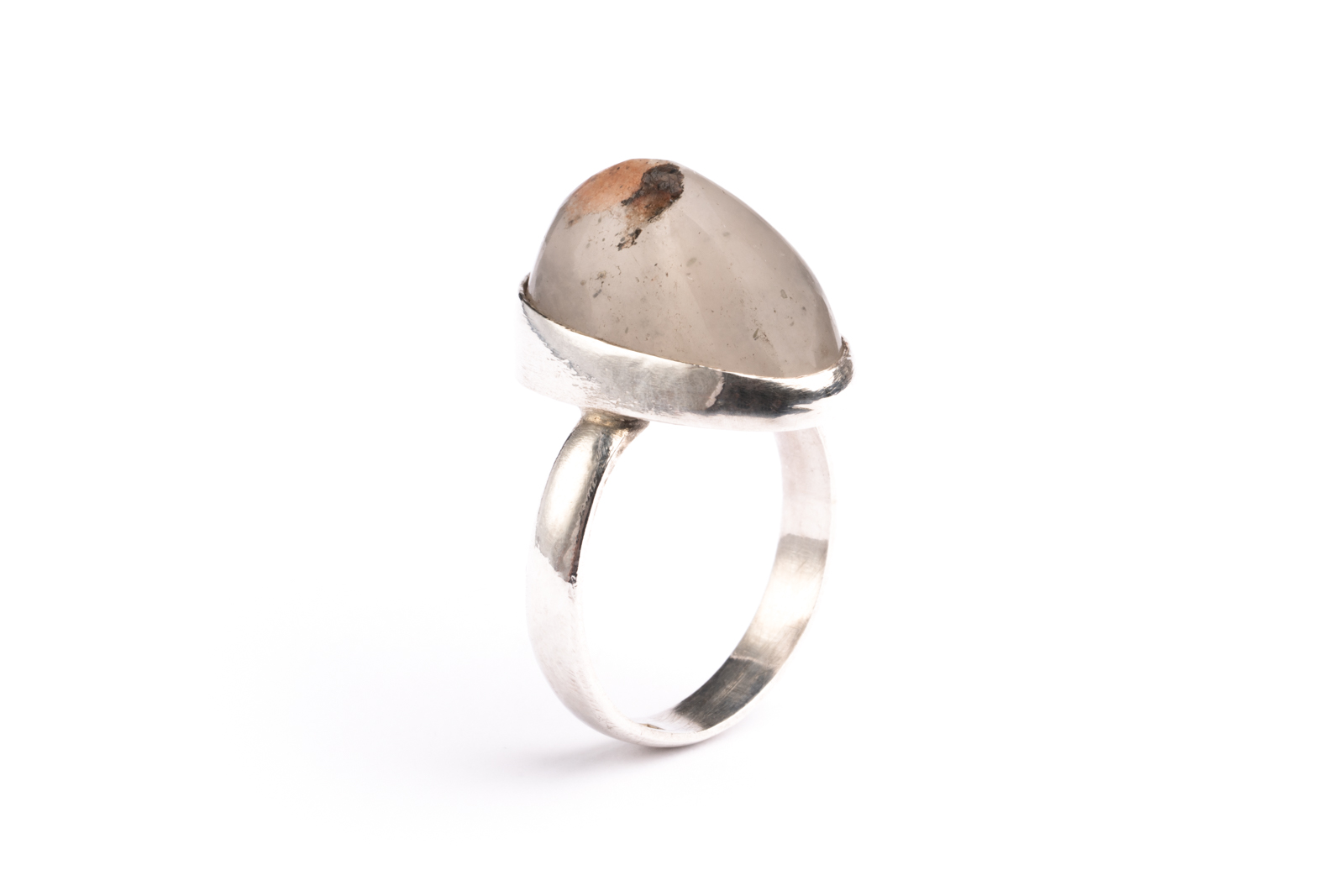 Two's a charm
Unique statement rings, open double with two stones
Elegant & powerful, yin & yang, harmony & balance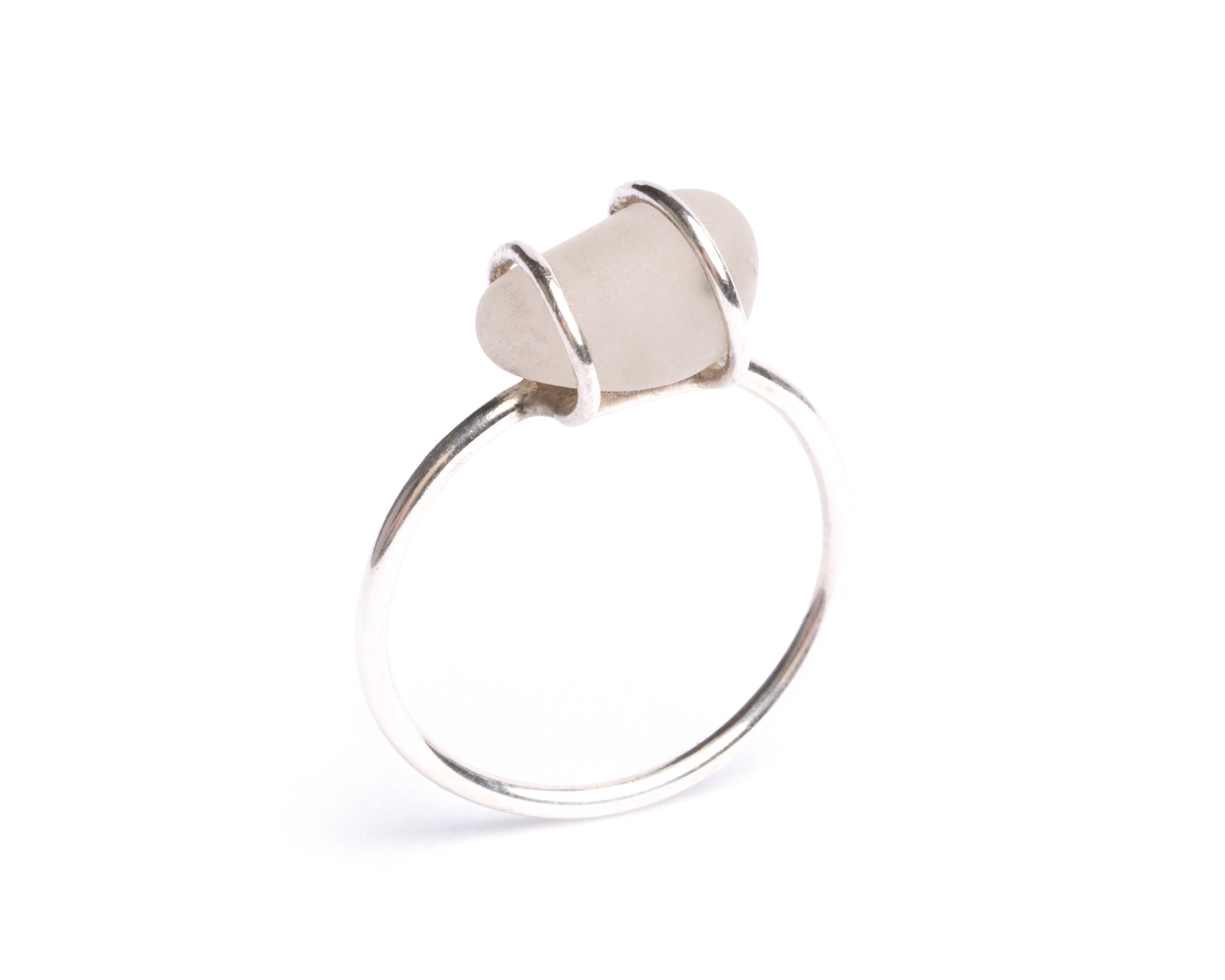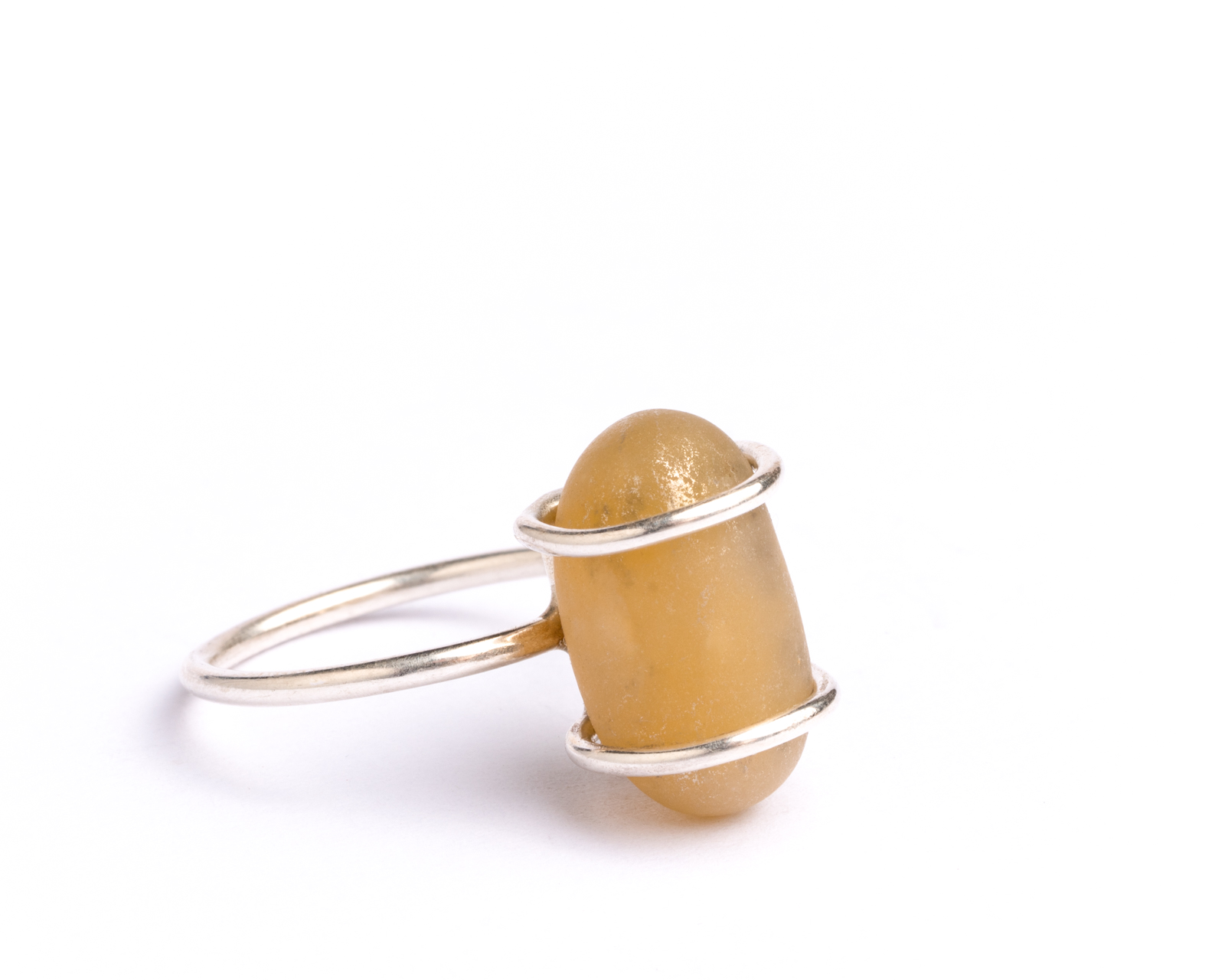 JELLY BEAN
Single beach tumbled quartz stone
Playful, light & beachey vibes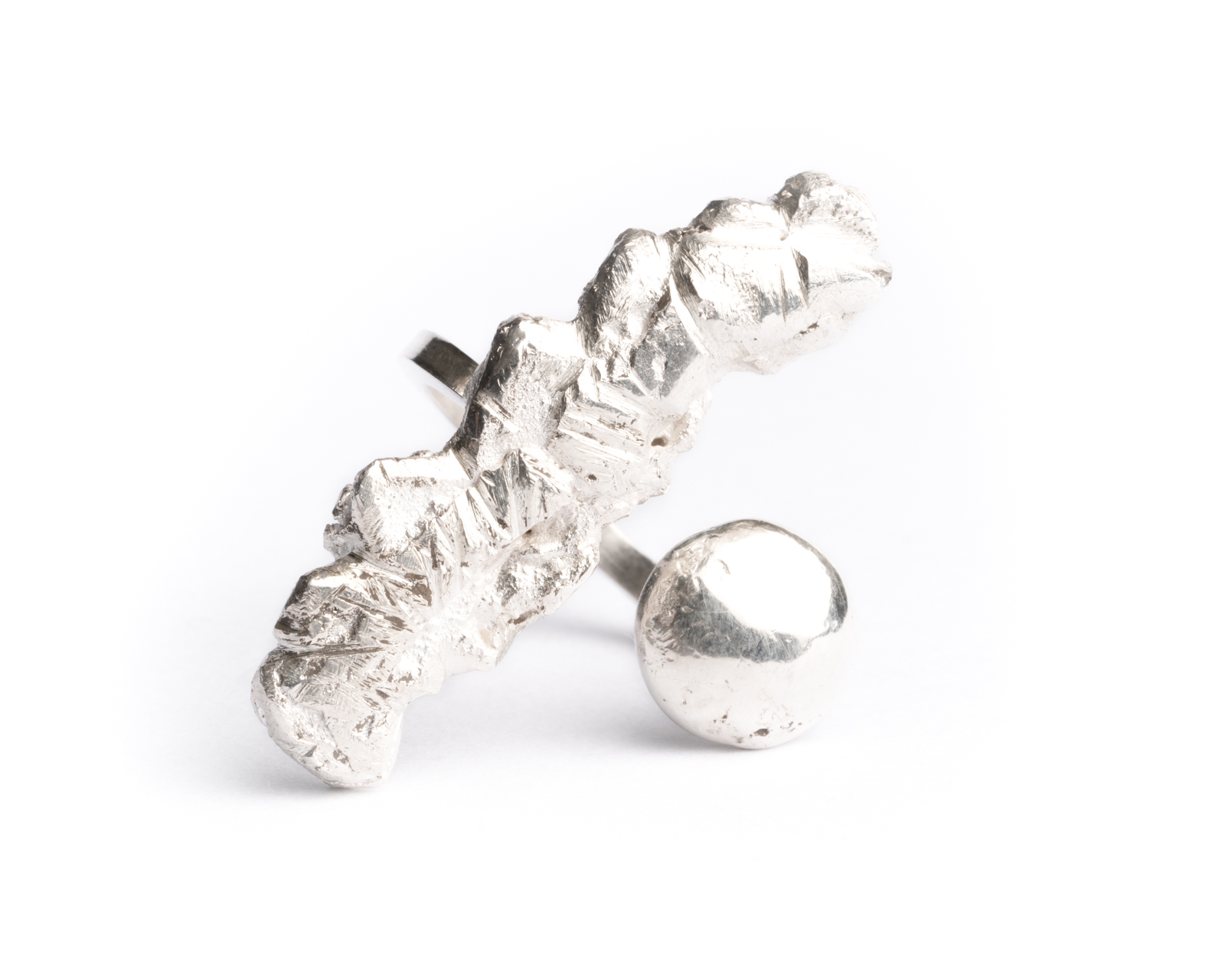 LAVA
Repurposed/recycled sterling silver
Open double statement ring
Rough, polished & rebellious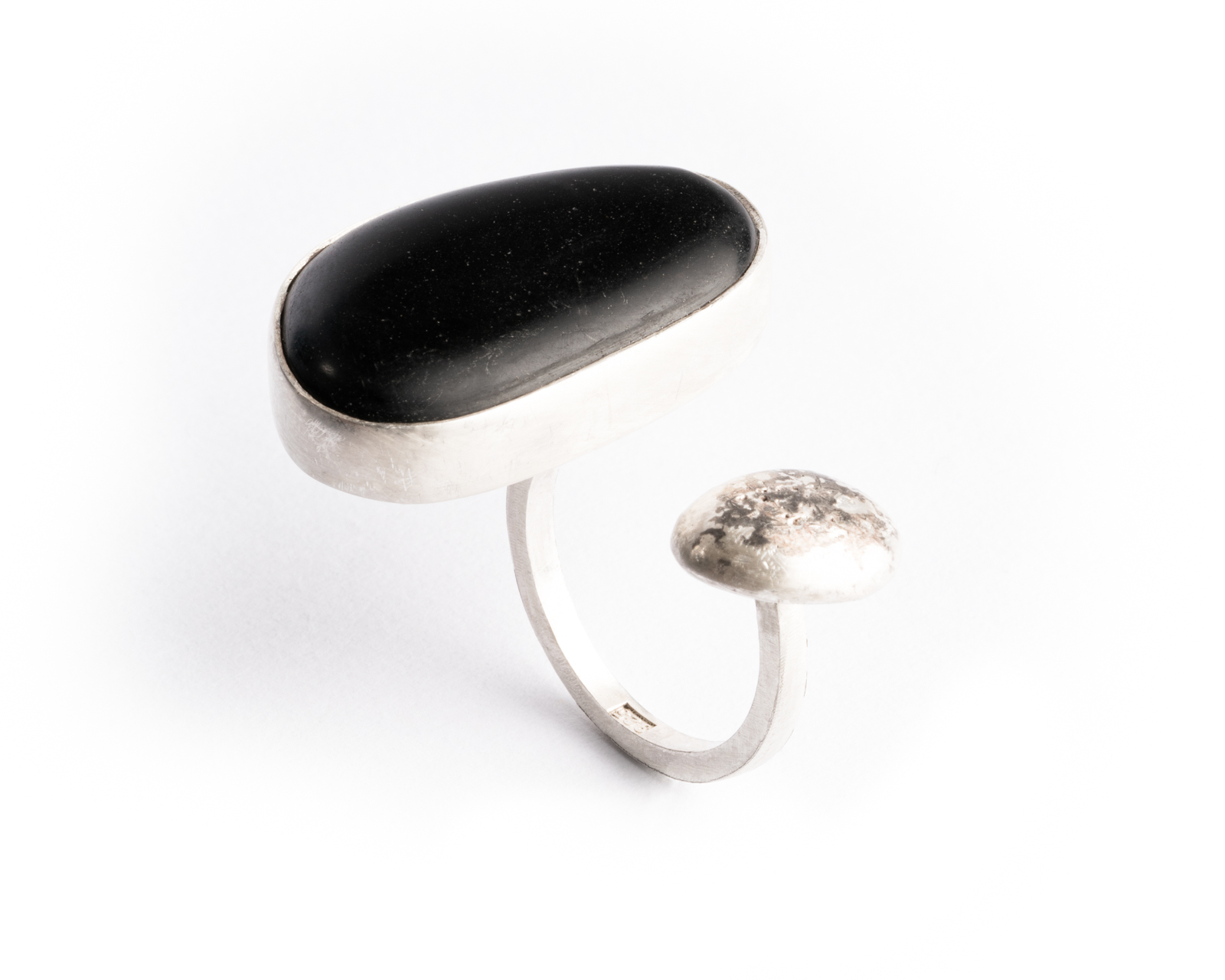 TWO'S A LAVA CHARM
Two's a Charm X Lava Combination ring
Polished stone combined with repurposed silver
CRESCENT EAR CLIMBERS
Single or pair
Rough satin finish
Curved Ear Climbers
Single or pair
Rough satin finish
Quartz & Tonic Design Studio
We design and hand craft sterling silver jewelry with beachcombed rocks from the northwest coast of Sweden. A limited number of pieces are currently available for purchases in our showroom. We also design bespoke pieces upon request.

Welcome to our studio and showroom in Salthallarna, Höganäs, Sweden. For enquiries and appointments, send us an e-mail: hi@quartzandtonic.com
What's in a name?
Short and sweet, two words that we love. As the second most abundant mineral on the earth's continental crust, quartz has a number of magical properties. It follows us wherever we go, reflecting sunlight and sparking creativity. It has poetic poise, eclectic elegance, translucent depth. Quartz can envelop the roaring peak of a storm, or the serene sonder of a sunset. Unsurprisingly, it is one of the minerals that we work with the most. Are we obsessed with anything else? Absolutely! Quartz just has the honor to represent our fascination with materials, colors and patterns.
And the rest? The whimsical, intoxicating world of creativity and design is our tonic. Our life elixir, our raison d'être.
Meet the Designer
Sara Vaughn graduated from Central Saint Martins with an MA in Material Futures. When she started to work with silver, rocks and minerals, the love story was evident. Her design process is highly intuitive, led by the play between textures, colors and patterns in interaction with movement and the human body.
Our design studio & showroom is located in Salthallarna in Högans, Sweden.
For enquiries & appointments, send us an e-mail: hi@quartzandtonic.com